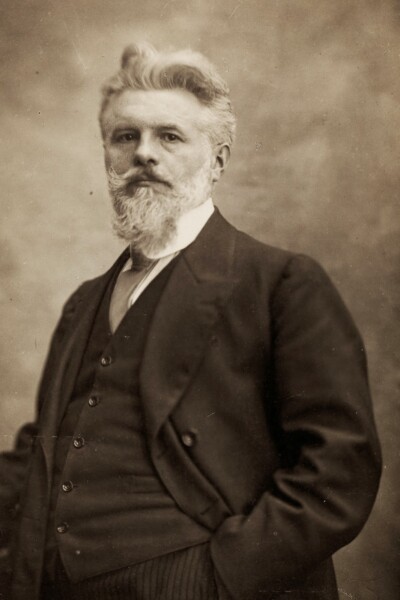 Firmin Bouisset was a French painter, poster artist and printmaker. He was born to a working class family in the town of Moissac in southwestern France.
Bouisset's art flourished during the Industrial revolution. During this time ways of life changed tremendously. Factories had new manufacturing processes that allowed things to be produced at rapid speed. Travel was made easier, textiles were being mass produced, and advertising became a way to capture peoples attention. Artists were impacted both directly and indirectly. Manufactured products were made easily accessible for artists and life in general was bustling more for them to take advantage of fleeting moments and industry growth.
Bouisset specialized in painting children subjects and did a number of illustrated books such as La Petite Ménagère. During a time when posters were a popular way of advertising, the artist created posters with memorable images for a number of different French food companies.
If you are looking for an advisor for a purchase or sale of art, additional inventory, or rare originals, please contact us with the details.