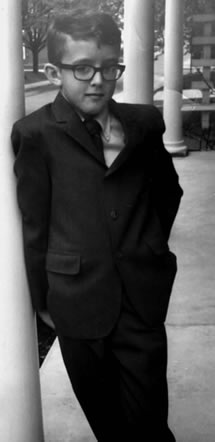 Keith Haring, born on May 4, 1958 in Reading, Pennsylvania, developed a love for drawing at a very early age. Haring was initially enrolled in the Ivy School of Professional Art, a commercial arts school in Pittsburg. However, he realized he did not want to become graphic artist and soon dropped out. He continued to study on his own and had a solo exhibit at the Pittsburgh Arts and Crafts center.
Later that same year, Haring moved to New York City and enrolled in the School of Visual Arts. Haring discovered a different way of life in New York. The cities urban arts community was thriving and inspiring him. Becoming friends with artists Scharf and Basquiat, alongside musicians, performance and graffitt artists. He experimented with different techniques and genres. But always maintained a commitment to drawing. He began producing public drawings after finding a unused black advertising panel on the subway. On this panel he drew with white chalk, in rapid time, creating as many as forty "subway drawings" in one day.
Haring devoted much of his time to public works, producing many pieces that were created for charities, hospitals, children's day care centers and orphanages. The artist was diagnosed with AIDS and creating the Keith Haring Foundation. Its mission to provide support to AIDS organizations and children's programs, and to expand the audience for Haring's work through exhibitions, publications and the licensing of his images.
Keith Haring died of AIDS related complications age 31 in 1990.
If you are looking for an advisor for a purchase or sale of art, additional inventory, or rare originals, please contact us with the details.