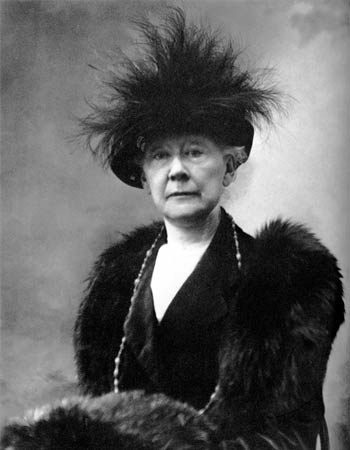 Mary Cassatt, the only American to ever exhibit with the Impressionists, was raised at a time in the United States when the thought of a woman artist was considered outrageous. To study art seriously, learning from the nude model and working in a studio of one's own, was nearly impossible for a woman of her social status. However, at the young age of 22, Cassatt asked her parents' consent to move to Europe, where she could more freely pursue her artistic passion – a bold and courageous request for the time.
Cassatt built lasting bonds with many of the contemporary artists in France, and remained a lifelong friend and colleague of Degas'. It was in fact Degas who invited Cassatt to exhibit with the Impressionists in 1877. Though she immersed herself in the movement completely, and was even accepted on par with the men of the group, she never overstepped the bounds of decorum and tradition. Her world was a charming and refined one, limited to her circle of family and friends.
Cassatt's subjects are chosen from her immediate environment, and her incomparable renderings of the mother and child theme will always be considered her main contribution to the history of art.
Cassatt successfully made a place for herself in the history of art through her bold decisions and her remarkable renderings. She is truly a master of the 19th century, and will always be considered an important component of the Impressionist movement. Though operations on her eyes in 1918 were unsuccessful, leaving her nearly blind by the age of seventy-four, she left behind an impressive body of work and an enduring legacy.
If you are looking for an advisor for a purchase or sale of art, additional inventory, or rare originals, please contact us with the details.