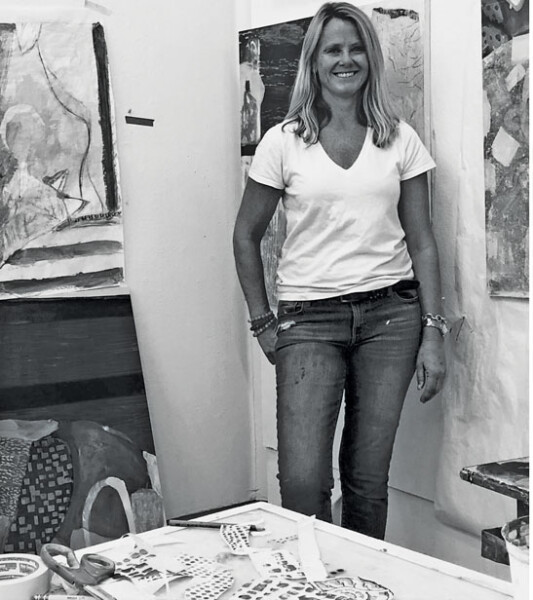 Sky began painting still life in oil in the fourth grade after school in Bronxville, NY. Her love of painting has persisted over a few decades more, resulting in a large and evolving body of work.
Sky's studies have inevitably influenced her work, such as in Paris at the famed Ecole de la Grande Chaumiere, while a student there absorbing the cultural riches of Paris. She also studied at the Institiuto Allende in San Miguel and loves Mexican culture, perhaps reminding her of early years in Panama where she was born.
Sky currently lives on the coast Stonington, CT, which constantly influences her work, no matter what the genre. All inspiration and experience is fair game for subject matter. Those ephemera come and go, but what remains are a deep connection to visual language that draws upon the richness of conscious and subconscious stimuli, and and an obsession with composition, color and form, those quiet workhorses of the painting that make it hold up.
Sky's latest body of work explores the quality of the handmade, the decorative and interior arts, desire, collecting, eclecticism, the notion of taste and more.
If you are looking for an advisor for a purchase or sale of art, additional inventory, or rare originals, please contact us with the details.